Cthulhu is a fictional evil deity from the stories of H.P. Lovecraft, first appearing in Call of Cthulhu in 1928.
The story mythos was created by H.P. Lovecraft, and continued by his friends and peers after his death in 1937. This particular mythos is named after one of the gods created by Lovecraft, Cthulhu.
Pure tin

Cthulhu Fhatgn Necklace
, weighing in at approximately 40 grams.
Size:
Pendants: 45mm*28mm
Necklace: 65+5cm
"Have you read the short story Call of Cthulhu?"
"Last nights Call of Cthulhu gaming session was exciting, too bad you missed it."
Tin is the fourth rare metal after platinum, gold, and silver. It is harmless to the human body and is called a green metal. Tin is not easy to oxidize and will not leave marks on the wearing position.
Purely Handmade & Unique Design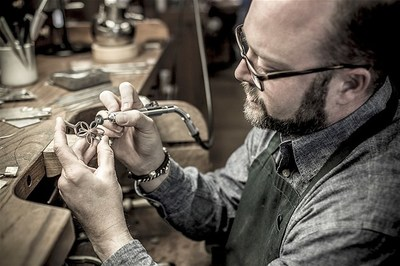 Tip: Our products are purely handmade by designers. Due to the impact of the epidemic, our logistics time may be delayed for a few days. We have always believed that good works of art are worth waiting for. Thank you for your trust and support to us.
If you have any questions, please feel free to contact us: [email protected]