Full visibility, safe, and effective for all ear sizes.
The Sana Otoscope is the complete solution for all your ear cleaning needs. The HD Camera wirelessly streams a full live view of your ear canal straight to your mobile device allowing you to safely and effectively remove built-up ear wax from your canal.
Designed By

Ent Specialists

(Ear Doctors)
Wirelessly connects to both

iOS

and

Android

devices
Reduces Risk Of

Ear Infection
Improve

Hearing

And

Ear Health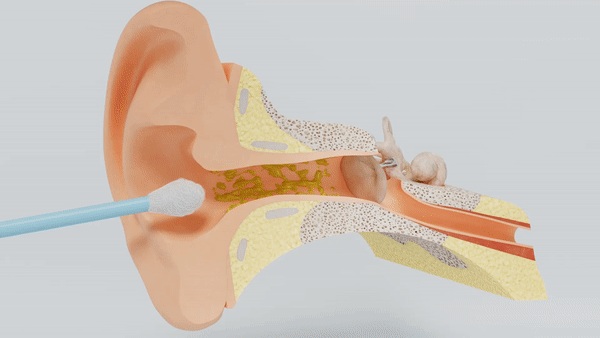 Q-Tips Are Dangerous
Regular use of Q-tips pushes wax deeper into the ear canal. Causing symptoms such as hearing loss, aural fullness, earache and tinnitus.
Safe And Efficient Ear Cleaning
The Sana Otoscope comes with a built-in HD camera that allows you to safely locate and remove excess ear wax without causing any damage to your ear canal or eardrum.
Washable And Reusable
Using highly durable soft silicane ear spoons that are easily washable and reusable, and can quickly be replaced to avoid cross contamination from other users.
Reduce Your Environmental Impact
25.5 billion non-recyclable Q-tips are bought and used every single year! Q-tips block drainage systems, pollute the environment, and cause daily death to wildlife and sea creatures.
Multi Use Basis
Convenient tool for ear, nose, mouth, throat, skin, teeth and scalp examination.
Widely Compatible
Connect wirelessly to iOS, Android and tablets devices.